LOGO DESIGN SERVICES
Are you looking for a Melbourne graphic designer to create an eye-catching logo for your business?
Logo design is an important part of your business branding because it is a customer's first impression of your business.
Customers can be hesitant to use a business that has an unprofessional, low quality logo as they then start to question the quality of the goods or services the business provides. They will however, assume a professionally designed custom logo means a professional, trustworthy business.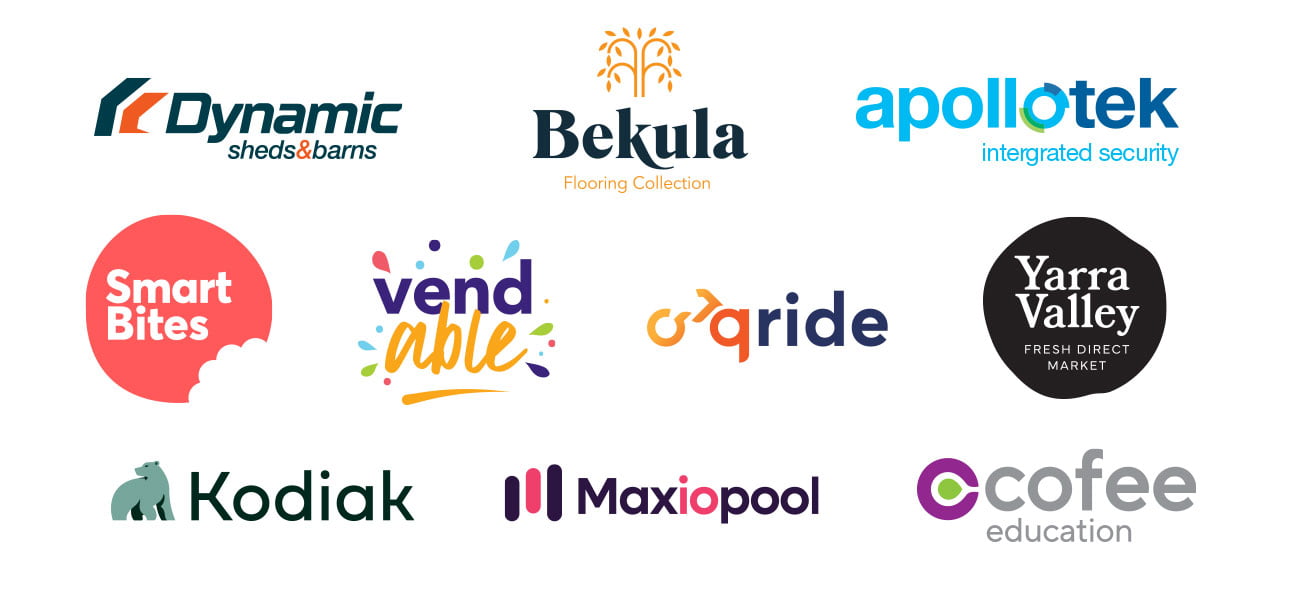 Strong logos are designed strategically with your business values, products or services and ideal customers in mind. Colour, font, size and style play a huge part in how a logo is received.
Having a well-designed custom logo also means you will stand out from your competitors.
Our graphic designers will use their vast knowledge and experience to design you an eye-catching custom logo that is appropriate for the type of customers you are aiming to attract to your business.
We will also provide you with multiple file formats that you can use regardless which medium the logo needs to be used for (eg for social media profiles, web, printing, signage etc). 
What is the custom logo design process at Burst Creative?
Ready to make your business logo stand out from the competition?