5 Reasons Why Logo Design is Important to Your Business
Here's why your business should have a professionally designed logo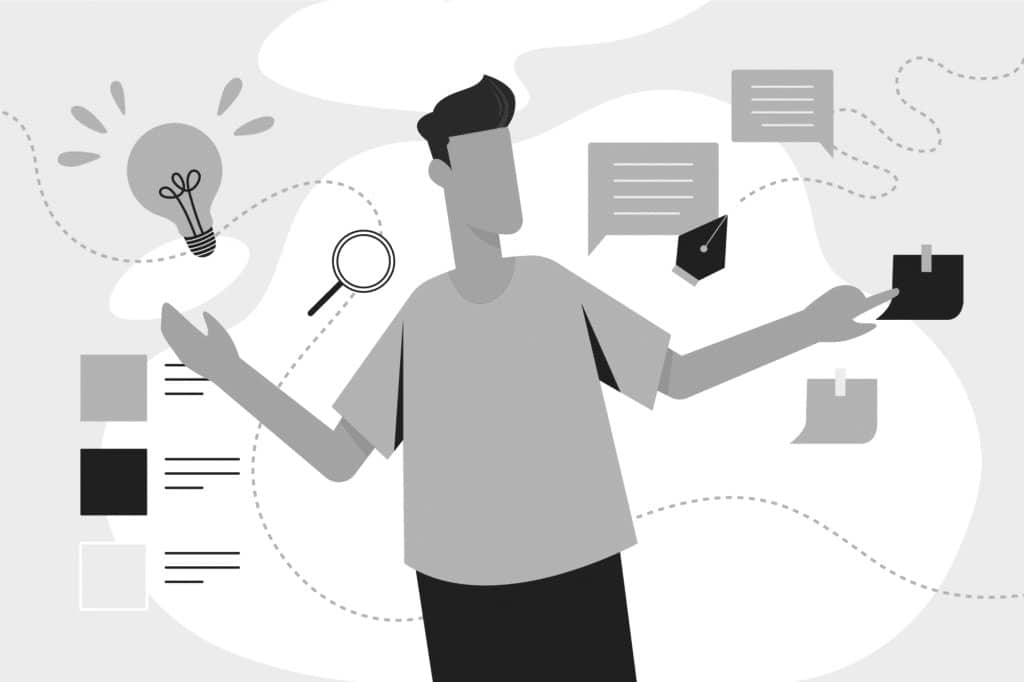 Along with providing high quality products and services, logo design is an important part of building a successful business. Your logo choice is crucial, as customers consider it a representation of your core values.
Although you shouldn't judge a business by their logo, many customers will. Poor quality logos can be seen as an indication of poor quality products and services also.
Every element in a logo such as colour, font and shape should be designed strategically, demonstrating your business values in a very appealing and purposeful way.
A well-designed logo conveys to customers you are a legitimate, reliable and professional business committed to providing quality products or services. It will give you numerous opportunities to attract new customers, increase revenue and grow your business.
Here's 5 more reasons your logo design matters:
1. It's a customer's first impression of your business
We all know first impressions count and the same goes for your business logo. 
Time and time again we hear the expression 'You only get one chance to make a first impression'. But did you know, we only have approximately 7 seconds to make that first impression? 
In that 7 seconds, your logo needs to reveal to customers: who you are, what you do and the level of professionalism they can expect from you. It needs to make such a powerful introduction, customers want to learn more about your business, products and services you offer.
2. Ensures you stand out from the competition
Obviously, you want a logo that stands out, grabs attention and looks great. However, poorly designed logos aren't always the ones that look bad. Have you ever seen a logo and been confused as to what that business does? A logo that fails to communicate clearly what the business sells, services they provide or simply the business name, is also an example of a poorly designed logo. 
Remember, you have 7 seconds to impress the customer. Your logo needs to get their attention and let them know you can help. If you don't quickly spark their interest, they will look elsewhere. A professionally designed logo will ensure you stand out and inspire customers to use your business, not your competitors. 
3. Builds trust
Customers engage the services and buy products from businesses they feel they can trust. Poorly designed logos create uncertainty, with customers questioning the reliability of the business and what they will receive if they make a purchase.
A well-designed logo builds credibility because it makes a business appear professional and trustworthy.
4. Makes you memorable
Professional logos are purposefully designed to stick in your mind. Have you ever forgotten the name of a business, then after searching did manage to find it. Not because you recognised the name though—because you recognised the logo.
5. Forms the foundation of your brand identity
A logo forms the foundation of your brand identity. This means your logo and its colour scheme will appear on your website, business cards, marketing materials, social media, packaging, vehicle graphics, signage and uniforms. It's an important element in the branding process to get right.
A professional logo is a business expense you must invest in
If you're serious about building a successful business, you would have heard time and time again—get a professional logo. Yes, there are programs where you can design your own, but the fact is while you can, it doesn't mean you should.
Yes, using a graphic designer will cost you more than doing it yourself, however this is because they are experts when it comes to designing logos. They will design you a professional logo that attracts attention and makes customers want to learn more about your business.
Rest assured, this investment will pay you back over and over again when it forms part of your branding and helps to grow your business. Big businesses use graphic designers to design their logos and branding. This is why their branding always looks professional. Small businesses can do this too. Your logo can look just as professional as theirs and this is why one of the most important things to do when you run a business is get a professionally designed logo.
Whether it's a logo for a new business or an upgrade to an existing logo we're here to help you.
Contact our friendly team on (03) 9800 0001 or info@burstcreative.com.au for an obligation free discussion on how we can design a professional logo that will benefit your business