Branding, Vehicle Signage, Brochure & Catalogue Design – Towing
Nationwide Towing
Nationwide Towing & Transport is a large well-established towing and transport company, servicing the major cities and regional areas around Australia.
We work continuously in supporting Nationwide Towing with their marketing collateral and brand management. This includes working on their corporate style guide, printed marketing material (including brochures, flyers and catalogues) and fleet vehicle graphics.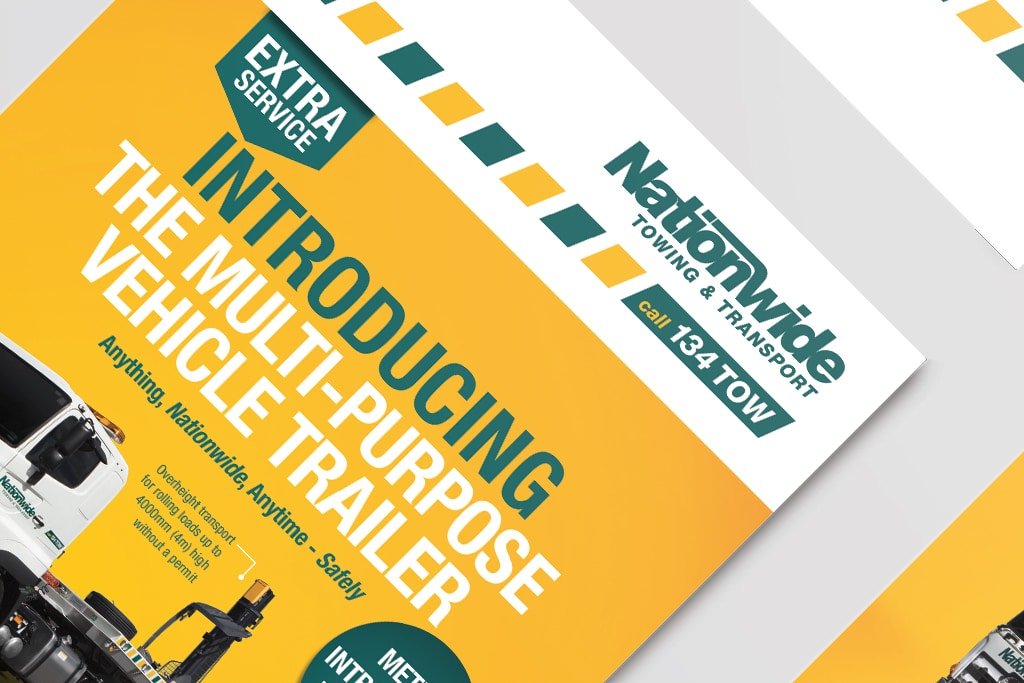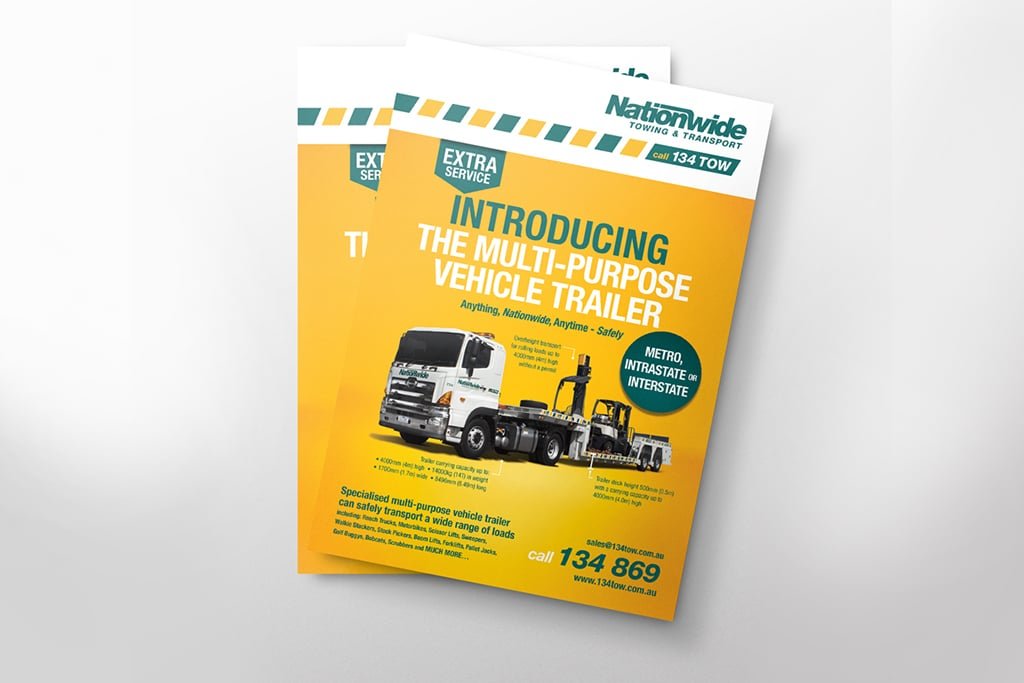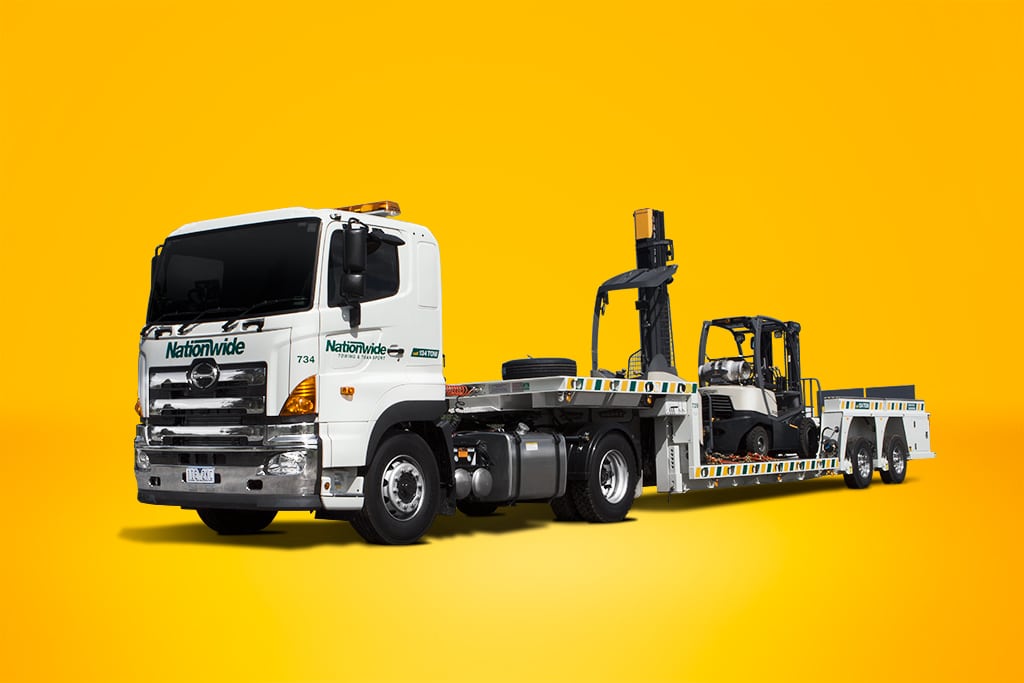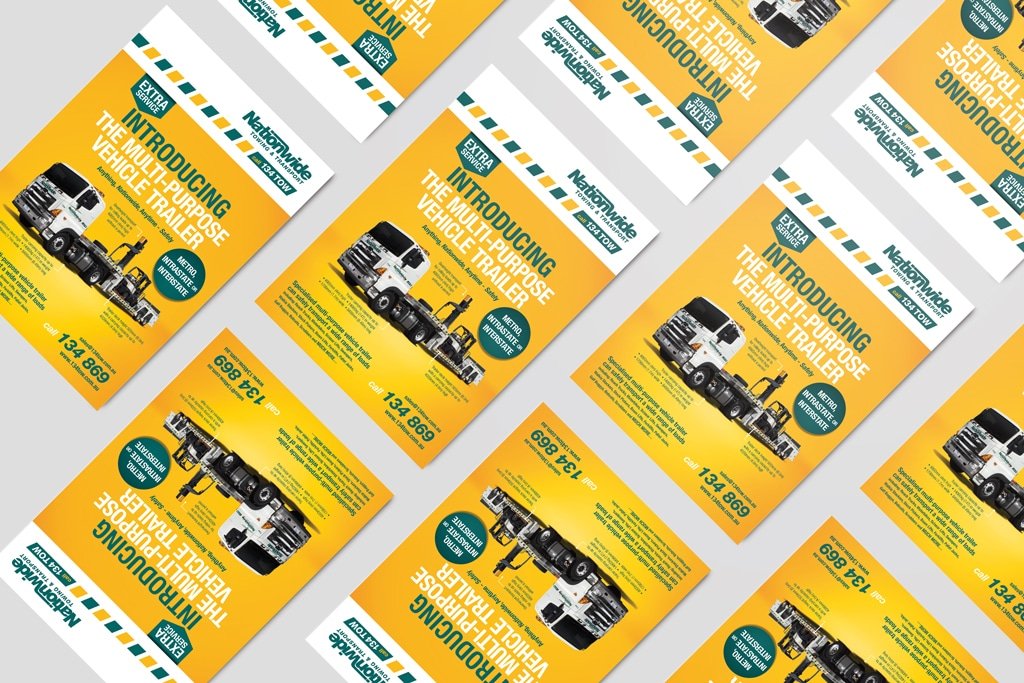 Services Provided:
Brand management
Style Guide
Flyer design
Brochure design
Catalogue design
Create a strong visual informative piece to promote their new trucks and capabilities to their fleet.